Mark Wahlberg is clearly enjoying himself this year, moving from gangster drama Broken City to buddy action-comedy 2 Guns to meathead comedy-thriller Pain & Gain to dark military action in Lone Survivor. And he's one of those rare actors who is clearly liked, because he works with the same people over and over again. Icelandic 2 Guns director Baltasar Kormakur also directed him in last year's Contraband. He's currently on a break from shooting Tnsformers 4 with Pain & Gain director Michael Bay. He's reassembling the troops to produce an Entourage movie. He's making a sequel to Ted with Seth MacFarlane. And he's reuniting with Lone Survivor director Peter Berg for Cocaine Cowboys. We caught up with him in London just after an overnight flight. He said he was feeling jet-lagged, but his energy levels were set to feisty, and his muscles were in pumped Transformers mode...

You look fit, but not pumped up in 2 Guns.
Last year was crazy, because I did four movies and they were all extremely different. For Broken City the director wanted me to be as thin as possible, and I was already flirting with the idea of doing Pain & Gain, so I was trying to put on the weight. But he wanted me to be thin, so I got down to 165 pounds for that movie. Then I got up to 212 for Pain & Gain, and I was starting 2 Guns 30 days after finishing Pain & Gain. So I got down to 180 for the start of the movie by just playing basketball, changing the supplements that I was taking and changing my diet. Then 30 days after that, I starred in Lone Survivor, which is based on the true story of Marcus Luttrell and the worst tragedy for the Navy SEALs. He was there on the set, so I had to bring my A-game for that. That was the most physically demanding movie I've ever done, but also the movie I'm most proud of when it comes to telling the real story. I think it's going to have a big impact on audiences all over the world. It's not just, "Go, America, go!" You meet some unlikely heroes in the movie and you kind of put a face on the people who live in Afghanistan who are also victims.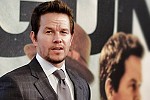 You have to have
the right person opposite you

Was there a deliberate plan to make 2 Guns feel like a classic buddy action comedy like Lethal Weapon or Midnight Run?
Absolutely. It goes back to Butch Cassidy and the Sundance Kid, where you never really saw who was after them: it was just these guys running around doing their thing. I love the idea of doing that, but the movie lives and dies on the chemistry. So you have to have the right person opposite you. Denzel was on the top of our wish list, so we offered it to him and, thankfully, after Flight he wanted to do something a little lighter. He wanted to be in comedy for a long time, but coming from a dramatic background, it's a risky thing career-wise. He had seen me in The Other Guys and a little thing I did in Date Night and Ted, so he felt confident that I would have his back. And it was the same thing I went through when I finally was able to find Will Ferrell and Adam McKay for The Other Guys. Baltasar and I made Denzel feel comfortable that he would be protected.

How did you generate such strong chemistry with Denzel?
It just happened. We've known each other for a while, see each other at Sunday brunch with my wife and my kids and his wife and his kids. We're actually neighbours. It's just one of those things: it either works or it doesn't. He was game, I was game, and we had a great director in Baltasar who knows me and how I like to improvise, to constantly be throwing curveballs at people. And Denzel was up for it. It's not one of those things where you'd say, "Cut, let's go rehearse some chemistry, figure out how we make this work." It either works or it doesn't.

What? You and Denzel are neighbours?
We live in a very small gated community, so to get out he drives by my house all the time. Never stops in and says hello — just drives by! And his wife keeps saying, "Bring your kids over here, let me babysit your kids." I'm like, "They'll tear that house up! I give it an hour, and they'll be chased back down the street to my house."

Have you talked about doing another film together, maybe a sequel?
Yeah, we had a blast working together, and we'd love to work together again. As far as doing a sequel, we'll see how the movie continues to perform and if audiences really want to see two guys go at it. We're more formidable opponents than you normally see. Usually you see someone with Denzel just walking behind him like a puppy dog, he doesn't get to say sh*t to him. And I'm like, "F*ck that!" I enjoy working with the best and going at the best. I remember when I was working with Jack Nicholson, I said some sh*t to him he never heard anybody say. He looked at me like, "What are you doing?" "I'm doing my thing, what the f*ck do you think I'm doing?" And it was like, I don't think Jack's ever heard anybody talk to him like that.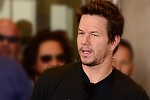 When you're playing roles that call for sh*t-talking, I do it pretty good

Does your way with words ever get you in trouble?
Sometimes. But I have the utmost respect for Jack and for Denzel: talk about two of the greatest living actors! I was fortunate enough to have an opportunity to work with those guys. I don't get intimidated by it; I get excited about it, because I know that if I'm working with people who are that great, then I have a chance to be that much better myself. But when you're playing roles that call for sh*t-talking, I do it pretty good.

Would you ever want to revisit your music career?
No. Actually there may be a time and a place for it, but it would have to make sense. There was talk — I was asked on the spot when they were doing this concert in Boston for the marathon victims, and I said absolutely. They said, "Would you perform with the Funky Bunch?" And I said yes. So it was all over the papers in Boston, and the Funky Bunch were calling me, they were rehearsing, and then I can't go because I'm shooting a movie. I can't tell Michael Bay, "Hey look, I've got to go do Good Vibrations!" Maybe the right time, the right thing, for a good cause or for fun, but I don't miss it that much.

Why did you start the Mark Wahlberg Youth Foundation?
I grew up not having much, not being able to identify who the real role models were. They were there, but they weren't the cool guys. I wasn't looking up to the guy who dedicated his life to working at the boys' club coaching kids or my parish priest. I was looking up to the guy who had the nice car, the hot girl or wanted to be an athlete. There weren't so many people who made it out of my community in a way that I was able to, so I just try to inspire kids and create opportunities for inner-city kids and at-risk youths to have a chance for success in their life at whatever they choose to do. I certainly feel like if I was able to accomplish what I've accomplished there isn't anything they can't do, but that's through hard work and doing the right thing. Sending them to camp, paying kids tuitions, whatever it is — I'm not like a lot of people. I just have a cause because it's so personal and close to me.

If you met your younger self, what advice would you give to him?
You can't give him any advice, he wouldn't listen! Everybody thinks they know it all at that age. And it's not until you get older that you realise you knew very little, but through experience, growth, fatherhood and marriage, you start to learn things. Having daughters as opposed to just being an assh*le boy. But it was part of who I was. Thank God I survived it. Thank God I have an opportunity to grow.

Has anybody ever come up to you and said, "You know, 15 years ago you were a total assh*le"?
Every time I get off a plane in Boston!

THANKS TO BEE AT EONE • MANDARIN ORIENTAL, LONDON • 5.AUG.13