For the London premiere of The King's Speech, director Tom Hooper and cast members Colin Firth, Helena Bonham Carter and Geoffrey Rush faced the press in a crowded cinema. Everyone was in a great mood, mainly because the film was beginning to gather strong buzz following its showing at the Toronto Film Festival a month earlier. All of them were chatty and engaged, reacting to what the others said and offering witty commentary along the way. And while the film itself is also packed with humour, it's essentially a serious story about overcoming personal obstacles...

Is there a message in the film for people with disabilities?
Tom Hooper: This film isn't about the miracle cure. I had a screening in Mill Valley, in San Francisco, recently and a woman came up to me who'd been very moved. Her mother was disabled and had watched the film and wanted to pass on to me the fact that she was very grateful we hadn't made a film about someone suddenly going, "I can walk!" at the end of the film. And when Colin and I listened to King George VI making his final broadcast, he was still clearly a man coping with a stammer. So we wanted to avoid any kind of Hollywood climax where suddenly he was completely liberated and was Laurence Olivier! I think for most people living with disabilities, it's not about a cure; it's about working with it. And that's an incredibly important part of the movie.
Colin Firth: In addition to feeling a responsibility to living members of the royal family, I equally felt a responsibility towards the people who do have the issues that I was trying to enact, and to try to do it as honestly as possible. And I'd echo what Tom said: good storytelling is never about trying to provide answers to things. It's about being honest about issues and problems and the way people seek to navigate them. And that's I think what we were trying to do with this film.

Have you ever suffered stage fright?
Helena Bonham Carter: Can I suffer from stage fright right now? No, I don't like making speeches. This is not my idea of complete joy sitting up here, as much as you're all lovely. But I'm the kind of introvert, mad actor who likes putting on other people's clothes and pretending to be somebody else, which is a completely crazy choice of profession. But at times I have spasms of extroversion. But I'm not very good at public speaking, and I have every sympathy and empathy with anyone who does have to do it and who doesn't enjoy it.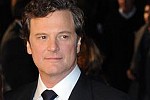 I got appalling stage fright last time I went on stage actually.

Geoffrey Rush: I'm asked to speak a lot; I'm a patron of the film festival in Melbourne and an ambassador for the Melbourne Symphony Orchestra and a few more public things like that. I've discovered now I prefer to prepare notes or actually write the speech so I can really hone it down to be hopefully entertaining, try to get a laugh at least by the second line and then say what you need to say. The only experience I've had was in the early 90s when I was working in the theatre I did go through a very bad period for about three or four years of dread-inducing panic attacks before going on stage. Then I got an international film career and they sort of disappeared! I think that was the cure. I'm not sure.
Colin: What was the thing Seinfeld said?
Geoffrey: Oh yes. He said, "Do you realise, more people have a fear of public speaking than death? So at the funeral, most people would want to be the person in the coffin rather than the person giving the eulogy."
Colin: Yes! And I do suffer from those fears. I got appalling stage fright last time I went on stage actually, on opening night. We'd only had two weeks' rehearsal, hadn't had a proper dress rehearsal. We were at the Donmar, there were no prompters, and I had to open with a two-page monologue. I locked myself in the toilet around quarter to curtain-up. I wasn't planning to stay there, but I just thought, "Take a deep breath and think of your first line," and I couldn't. Then I thought I needed some air, and there isn't any backstage at the Donmar. There also isn't a stage door, so I went out through fire door, which closed behind me. Now about five minutes before curtain-up, I had to go round the front, through the audience, the very people I was terrified of! I had to go through them all one by one with full body contact on the way. I couldn't remember the pass code to get backstage, so I had to beg to be let back in. Then I was told I had to go straight on stage, and I weirdly remembered the lines and got to the end. It was like a car crash. So what I think does happen is that there is this mixture - a tension that can be debilitating and a tension that actually, God willing, you can convert into something functional and the right energy.

How close is this film to real events?
Tom: I wanted to be hugely careful about the accuracy of the film and I did a lot of research, and so did the actors. History and facts do matter to me. At the same time, it's always a balancing act between verifiable historical truth and dramatic shape, and that relationship is one we constantly discussed. Where we were taking liberties, the actors will tell you how much I care about not diverting where possible. But the great excitement of this film was the discovery, nine weeks before the shoot, that Lionel Logue's grandson had all these papers in his aunt's attic which were never before seen: unpublished diaries, fragments of autobiography, even King George VI's medical report card describing his rather weak diaphragm. And to have this insight into this relationship was a really incredibly exciting gift to get nine weeks out from shooting.

Was it tricky to fill in the blanks in a story about the royal family?
Tom: I'm sure everyone knows that the royal family's ability to control the flow of information out of the palace is pretty formidable. So I think that affects our ability to tell their stories even when it's a few decades later. The most valuable source for us was these diaries. Lionel only started writing the diary when Bertie became king. In other words, when the king was plain old Duke of York, I don't think Lionel realised that this was particularly noteworthy in terms of posterity, which is quite interesting in terms of the sense of the Duke of York's standing. I think when he became king, the penny dropped, and Lionel thought, "Oh my God, I'd better start keeping a diary!" But even in the diaries, he's still incredibly careful not to talk too much about the detail of what's happening in the therapy. And for me, the things I got out of it were dialogue. So for example, at the end of the speech when Lionel says to the king, "You still stammered on the W," and the king says, "Well, I had to throw in a few so they knew it was me," that's a direct quote from the diaries.
In terms of where the content of the therapy comes from, really that comes out of screenwriter David Seidler's imagination. But if he has a strong claim on understanding therapy of that period, it's because he was born in 1937, he had a terrible stammer as a child and he went through therapy initially in England and also then America in the 40s and early 50s, just 10 or 15 years after the period when Lionel Logue was practising. So things like the swearing technique - I'm often asked if that would have happened, but we don't know. But that was a technique that was used with David in the 1940s and it was the breakthrough. It was an incredibly powerful and helpful thing. So in terms of the B plot - the therapy plot - I think the film is as much a personal exploration of the way David overcame stammering. But the A plot - the historical plot, the abdication - is very well documented. So it's a mixture of imagination and fact.

The royal family's ability to control the flow of information is pretty formidable.

How much research did you do to portray Bertie's stammer?
Colin: A lot. And I've done a lot in my life, because it's the third time I've played somebody with a stammer. What was interesting to me was that you don't just pull out your stammer from the drawer, from your last performance. It really doesn't work that way. That was an education for me, because I thought perhaps I could.
Helena: Oh, stammer: done that!
Colin: But no, it's not the same for everybody. What you're really playing is not stammering: it's what the person is going through. I've researched it as an issue and spoken to people who do experience it, including our writer David Seidler, who was probably our best source because he'd overcome a stammer himself. It wasn't so much what was happening physiologically that was interesting, I had to try to find that in my own way and apply it to the way this man appears on the page and timed according to how our director worked. Tom sculpted it to a great deal - how much do we need at this point, in order to show this much recovery? So there was an awful lot of very deliberate technical plotting of it.
But then you have to do something that's far more instinctive and visceral than that. And what interested me, rather than what's going on in a man's muscles, was talking to David about what the fears are. He would say that, when it was bad, it was all you'd think about. You go to a restaurant and you don't order the fish if you can't say F, you order the beef, even if you want the fish. Those things were very helpful to me as an insight into the terror this man felt when he couldn't climb out of his silences.
And if you look at footage of him making a speech, there's a kind of little narrative to what I think he's going through - at least how I interpret what he's going through. He hits a word, you realise that moment's come when he knows that it's not going to come out, and you see the dismay. You see another attempt. You see him then say, "I can't attack this head on." You see him going through that moment of containing himself, and when you watch that you find out about him. For me, there's something quite heroic there: there's an entire epic going on in those few seconds. And then you see him come back out of it and carry on with the same dignity - there's nothing to do but go forward. And that revealed more to me about the character than anything. I found that out really through the stammer as much as anything else.